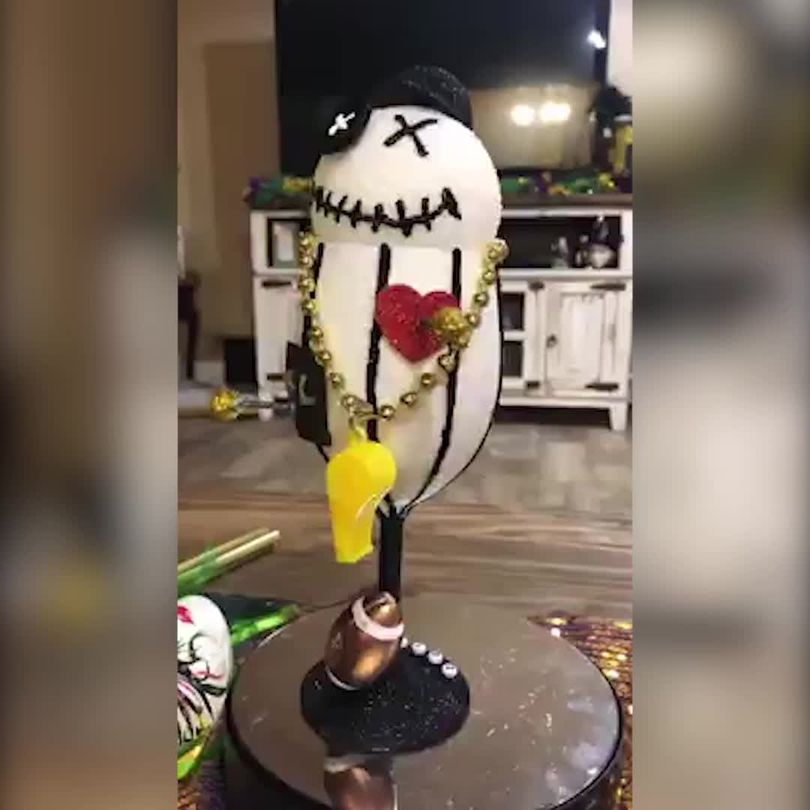 24 Jan

NOLA "No-Call" wine glass throw for the Cleopatra parade – Krewe of Cleopatra

After many New Orleans Saints fans felt slighted by the refereeing in the 2019 NFC Champtionship game, many krewes and krewe members are making last-minute updates in honor of the newly coined "NOLA No-Call."

One of those krewe members is Wanda Oubre Guidry, who made a special voodoo wine glass in the shape of an NFL referee. The wine glass is painted black and white, has an NFL patch on the side, a game whistle bead necklace and a pin over the voodoo referee's heart.

Guidry said she started crafting the wine glass after Sunday's game. She plans to hand the glass to one lucky paradegoer during the Krewe of Cleopatra's parade Uptown on Feb. 22.