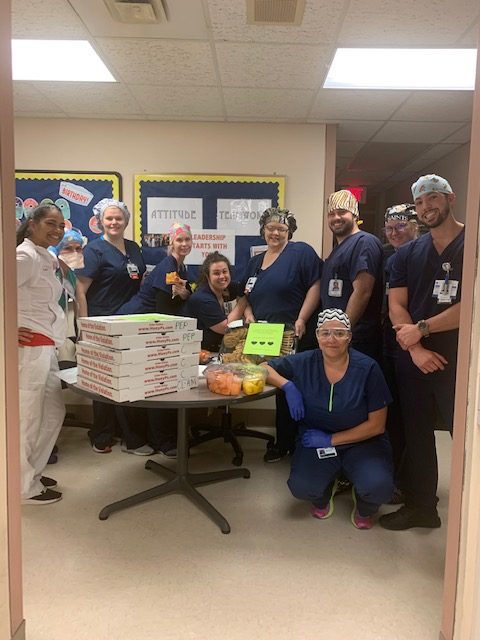 01 Apr

Krewe of Cleopatra Helps Out By Donating Food to Local New Orleans First Responders

On Tuesday, March 31, 2020, The Krewe of Cleopatra donated food to the night shift "Krewe's" on the front line – Ochnser- Westbank and West Jefferson Hospital were the first of many hospitals to receive a delivery from the Krewe.

Pizza, from a local pizzeria Huey P's Pizza, vegetable and fruit trays, and cookies were donated with a special note.

"We thank you for your bravery and dedication to your profession. Prayers and Blessings! -The Krewe of Cleopatra"

In a letter to all Krewe of Cleopatra Members last night, Captain "Tutti" stated, "many of our members and/or their family members are healthcare workers, first responders, and essential service providers. I would like to ask that you keep them in your thoughts and prayers as they put their lives at risk everyday for the sake of others."

Stay Safe!