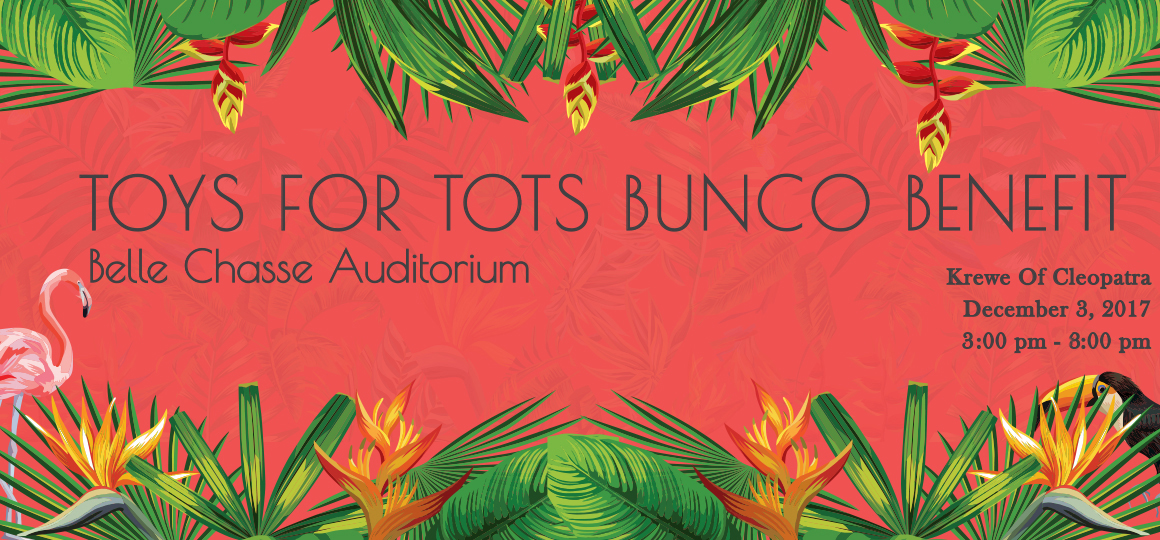 23 Oct

TOYS FOR TOTS KREWE EVENT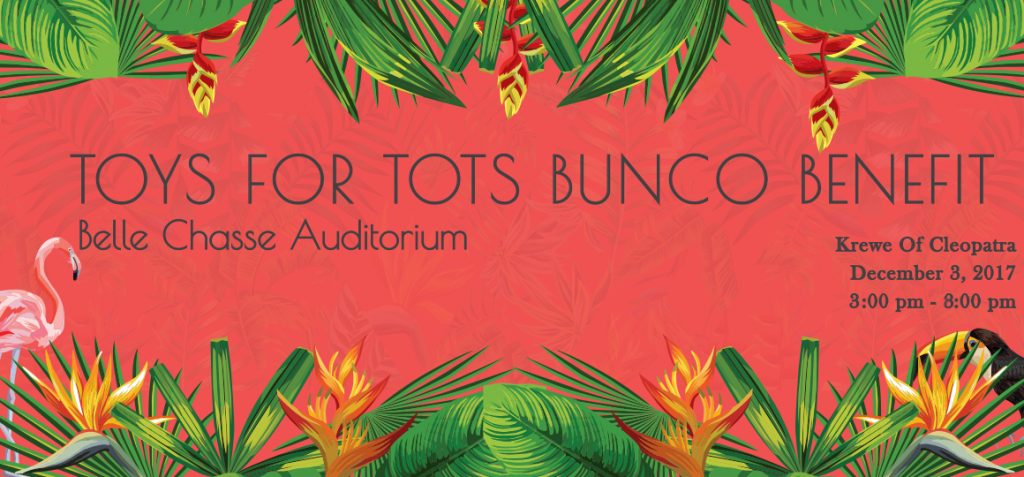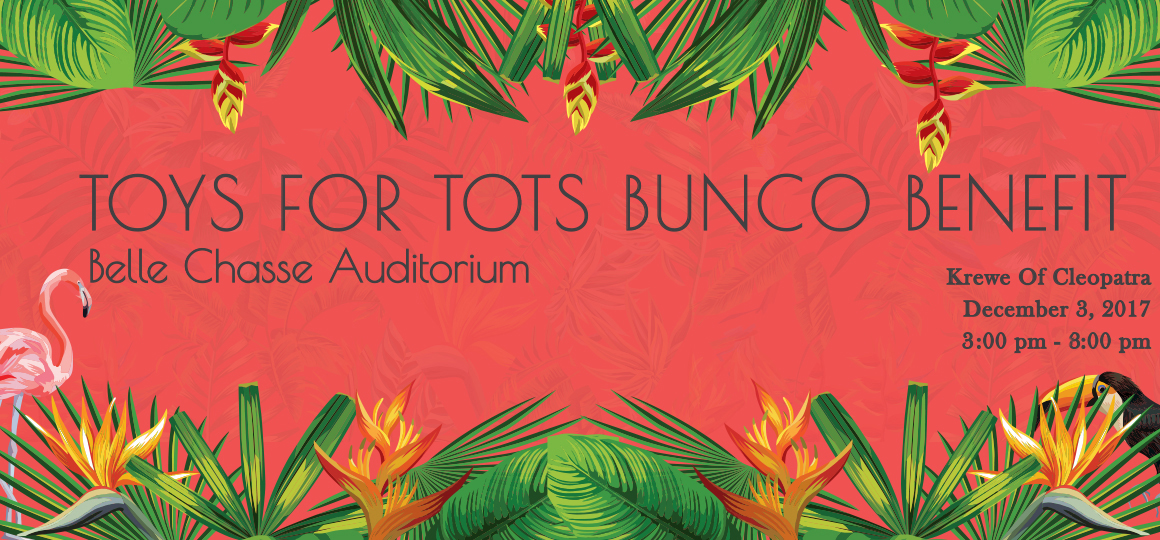 Join us for our 1st Annual Toys for Tots Bunco Benefit!
Come one, come all! Please join us for our 1st Annual Toys for Tots Bunco Benefit! Come roll some dice and socialize with members from your favorite Mardi Gras Krewe!
Toys for Tots is run by the United States Marine Corps and is a nationwide charity that helps underprivileged children receive gifts for Christmas. All monies raised for this event will be donated to Toys for Tots.
Tickets are  $21.00 per person. Everyone is welcomed (18+)! Please click on the link below to purchase your ticket!
Snack foods and beverages are included with ticket purchase.  For each toy you donate ($10 minimum, up to five toys,) the Krewe will give you a raffle ticket(s) to enter into our parade of prizes!
If you would like to help sponsor this event, please reply to this email for more information or email abbi@kreweofcleopatra.org or call 504-952-7225! Please remember, we are a non-profit organization. We would truly appreciate any personal or corporate donations i.e. gift cards, money, food, beverages.
Our goal is to donate $5,000!  Remember, tis' the season for giving!
DETAILS
Date: December 3, 2017

Time: 3:00 pm – 8:00 pm