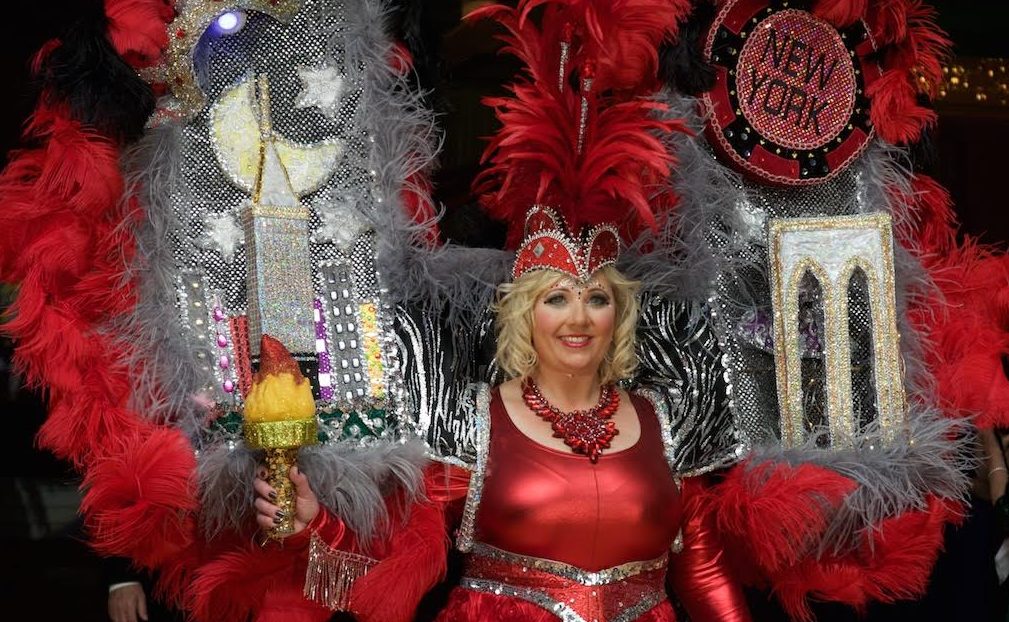 24 Aug

Jewel Kristen Billiot Contrenchis – "Welcome to New York!"

"Last year it took a whole lot of pushing by my wonderful Lieutenant and my awesome family / co riders to put my name in for Queen and Jewel!

It was one of the best decisions I have ever made!

I am not an outgoing person-so needless to say- I was out of my comfort zone in the beginning. As time went on, I gained a greater confidence in myself, as well as many new friends. Most importantly, I walked away with some friends for life who I now call family!! From the night your name is picked all the way through after your night of rolling through our beautiful city you experience so much and are truly treated like royalty ! To this day, I still feel like a special part of the Krewe and its history.
I will always cherish and have the utmost respect for Mrs. Tutti and the rest of her precious family who work so hard to make our Krewe what it is and so much more year after year. No one realizes what it takes to make the many events such a success each year until you are part of the behind the scenes . I love telling people about my experience during my reign and really encourage ladies to take the chance and run . It is a decision they will always cherish just as I will! I went from cringing with my shyness the night my name was picked to holding my head up high on our night rolling through the city with a huge smile! I now have so much pride in myself and our special Krewe of beautiful women, also known as The Krewe of Cleopatra."
– Kristen Billiot Contrenchis